The Little Pine Lodge was built around 1889. John W. Waterman, born on April 10, 1845 in Missouri, came to eastern Oregon with cattle and interest in the mercantile business in 1864. In 1895, he turned his business interests over to his sons. Having excellent success, his sons moved the business to Mitchell. Mr. Waterman retired and moved to The Dalles. Mr. Waterman's son, Hanley A. Waterman and his wife Rena owned and operated H. A. Waterman and Co. General Merchandise in the building now known as the Little Pine Lodge.
On March 20th of 1914, Hanley Waterman sold the building to Mitchell Lodge No. 141 I. O. O. F. (Independent Order of Odd Fellows) with "The condition of this deed is such that if the said Mitchell Lodge No. 141 I. O. O. F., its agents, successors or assigns shall sell or cause to be sold or make to be sold any kind of liquors on said premises, this instrument is to be void and said property shall revert back to the grantors, their heirs or assigns."
The Odd Fellows and the Rebekahs held their meetings in the Lodge.
Not much is known about how long the Odd Fellows owned the Little Pine Lodge Building.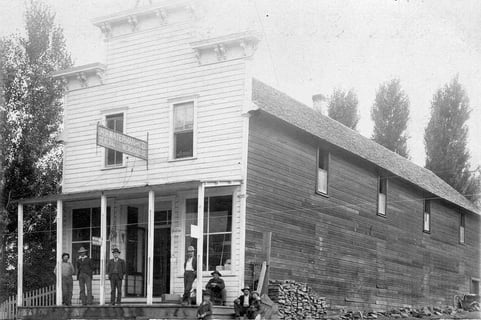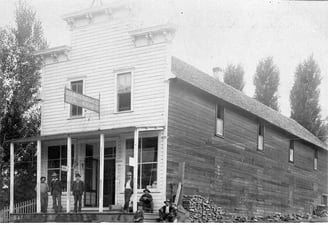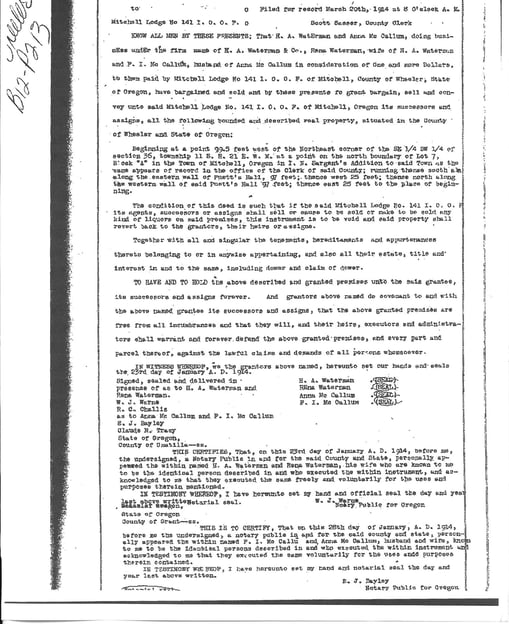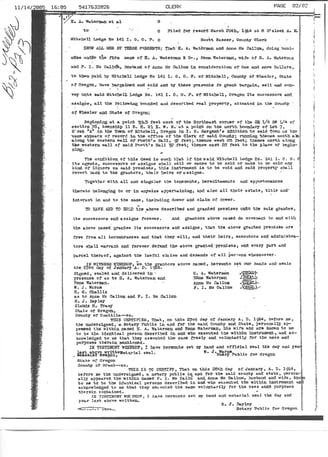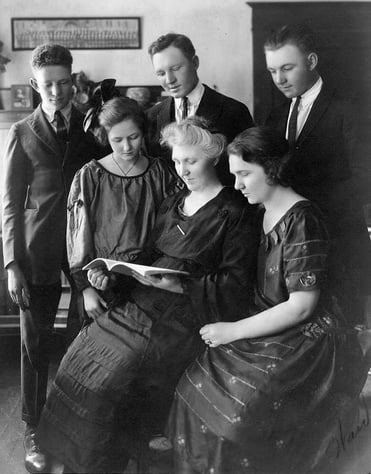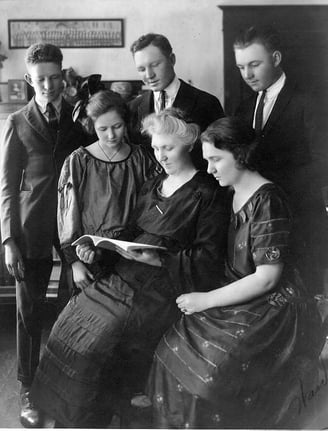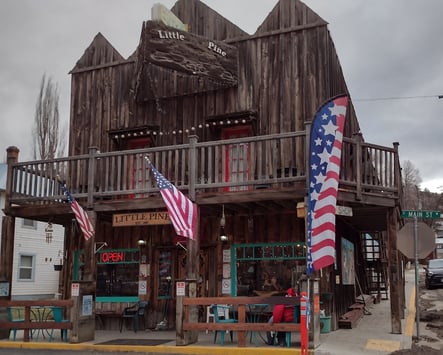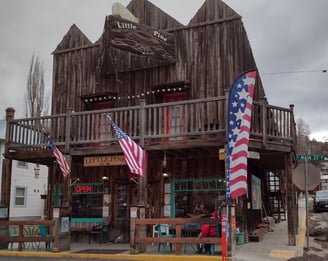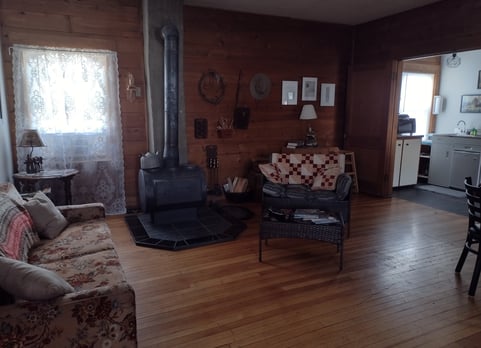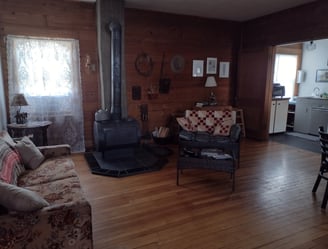 Make your reservation now!
Check real-time availability and
book your stay instantly at airbnb -
It is known, however, that on November 15, 1969, the Little Pine Soda and Snack Bar opened on the street level of the former Odd Fellows building. [Source: The Times-Journal; page 3; November 21, 2019]
The Little Pine Lodge has had several owners since then. Each owner has implemented changes and upgrades to the building while still maintaining most of the original majesty and charm.
The current owner is Dajuana Dodd. She has owned the building since December of 2005. Dajuana operated The Little Pine Cafe on the lower level of the building from Jan. 2006 until October of 2019. Since then, the lower level of the Little Pine Lodge is a Souvenir Gift Shop which has "needful things" and a small Rock Shop with petrified wood, Thunder Eggs, agates, garnets and many other interesting geological evidence from Mitchell and the surrounding area.
The second level is graciously shared with guests from all over the world via AirBnB and Vrbo (Vacation Rentals By Owner). The rustic charm of the old building has proved to be a unique experience to many of the lodge guests.
The Little Pine Lodge is a great retreat if you are planning to visit Mitchell, Oregon. Not only is it the perfect central location for all of your adventures, but it has quite the history! You may even receive a visit from Mitchell's ghost!
Little Pine Lodge Mitchell, Oregon